Hi, party peeps!
I've got another link in my chain. Another cake down the hatch. Another pinch to grow an inch. Yup, I got older since the last party. I tried to celebrate by eating a "Gotta Have It" at Coldstone with my birthday coupon, but couldn't even get half of it down. Not that I should have even ate what I did....
Any guesses at how many times I've turned twenty nine? :)
Not only did I have a birthday this past week, but more importantly, my spiritual birthday is today! Twenty one years ago I trusted in the finished work of the cross and trusted that what the Lord Jesus Christ did on that cross so many years ago was for
my
sin. I'm still a sinner, but a forgiven one! Check out my friend's website
heaven4sure.com
if you want to know more.
In case you missed it, here's what I shared last week: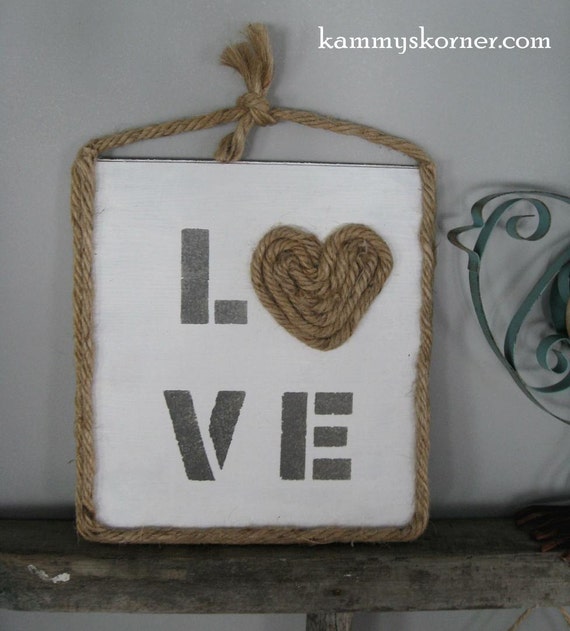 How about a few trash to treasure projects that caught my eye at last week's party?
I have a serious blog crush on Chapter 37. Her trash to treasure projects are awesome and done on a dime and I LOVE THEM.
Denise...on a whim created a masterpiece of an organizer.
I asked her to make me one, but she just "LOLed". Humph.
Just remember to follow the rules!! :)
1. Your post must be a Trash 2 Treasure, but I'm not picky on the "trash" part!
If you took something and made it look better and it's NEW to Kammy's Korner - link it up, Baby! :)
2. Place the Party button found on the right sidebar on the post or somewhere on your blog.
3. Visit the link before you and leave a comment!
I do try to visit each and every one of them eventually!!! It's hard with three little munchkins who need attention and hate mommy's computer time. :)
Link up, Buttercup!