Welcome to another Trash 2 Treasure Tuesday!
If you are a blogger, this is where you can share your trash to treasure projects with the rest of us. And if you are
not
a blogger, this is where you come to be inspired, get ideas, and just have fun looking at what other people's sweat can produce. :)
Have you visited
Embellished Living
lately? Cute new signs in their Etsy shop you need to check out like this one: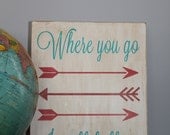 Did you miss what I shared this past week?
Want to see highlights from the party each week?
Now
Party up, Folks!
Just remember to follow the rules!! :)
1. Your post must be a Trash 2 Treasure, but I'm not picky on the "trash" part! Please no recipes, advice, etc.
If you took something and made it look better and it's NEW to Kammy's Korner - link it up, Baby! :)
2. Place the Party button found on the right sidebar on the post or somewhere on your blog
Link up, Buttercup!