Welcome to another Trash 2 Treasure Tuesday!
If you are a blogger, this is where you can share your trash to treasure projects with the rest of us. And if you are not a blogger, this is where you come to be inspired, get ideas, and just have fun looking at what other people's sweat can produce :)
I'm patting myself on the back a little today - okay smacking myself on the back - for finally posting a few more signs that I've had finished for awhile to my Etsy shop. My goal is always to list a few things a week in my shop, but it rarely happens! So what's new in
Kammy's Korner Shop
? Just a few: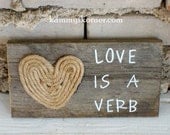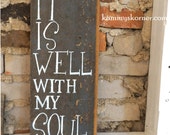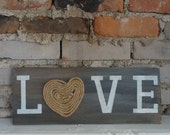 Awesome features from last week's party:
It's hard not to feature furniture painted in my favorite color. I love everything about this curio cabinet by Start At Home.
Casa Watkins did a great job stenciling this chair - such a great before and after - and head over to her blog to enter to win your own Cutting Edge Stencil!
Want to see highlights from the party each week?
Now
Party up, Folks!
Just TWO rules to follow!
1. Your post must be a Trash 2 Treasure, but I'm not picky on the "trash" part! Please no recipes, advice, etc.
If you took something and made it look better and it's NEW to Kammy's Korner - link it up, Baby! :)
2. Place the Party button found on the right sidebar somewhere on your blog - doesn't matter where.
Link up, Buttercup!