Before we begin this week's party,
let's here from one of Kammy's Korner Sponsors: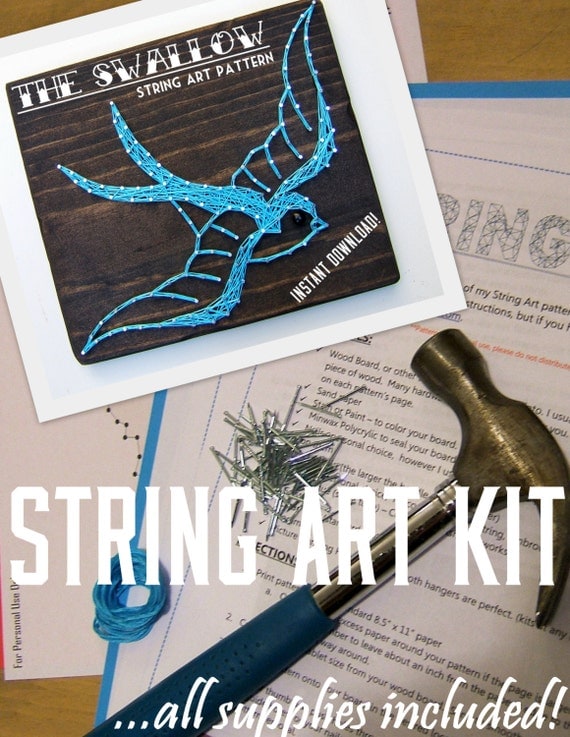 "
You've seen string art all over pinterest & blogs, and you want to make some too, right? Of course! It's a lot of fun, and anyone can do it with great results. But what if you don't want to buy all the supplies you'd need, ending up with tons of leftover materials? The extra wood, a full can of stain, boxes of nails, reems of strings... jeez! That can really add up! This... is where a KIT comes in. Everything you need to make your string art at a fraction of the supply cost. Plus no cutting, sanding, or staining - stick to the fun part, right?"
Click HERE to read more and/or buy THE SWALLOW kit
Click HERE to view Nine Red's Etsy shop
Use code KAMMY for 10% off your order!
What was I up to last week?
Well, Tori and I painted my freebie desk, I made some yummy low-calorie soup, and shared a friend's Easter favors. Click on the image to take you to the original post:
Let's see some lovely features from last week's party!
Here are a few that caught my eye:
Penny's Vintage Home took an old door, among other things, to build this fabulous potting station in her green house.
Chic By Tab totally transformed this out-dated end table into a statement piece!
Just remember to follow the rules!! :)
1. Your post must be a Trash 2 Treasure, but I'm not picky on the "trash" part!
If you took something and made it look better and it's NEW to Kammy's Korner - link it up, Baby! :)
2. Place the Party button found on the right sidebar on the post or somewhere on your blog.
3. Visit the link before you and leave a comment!
I do try to visit each and every one of them eventually!!! It's hard with three little munchkins who need attention and hate mommy's computer time. :)
Link up, Buttercup!